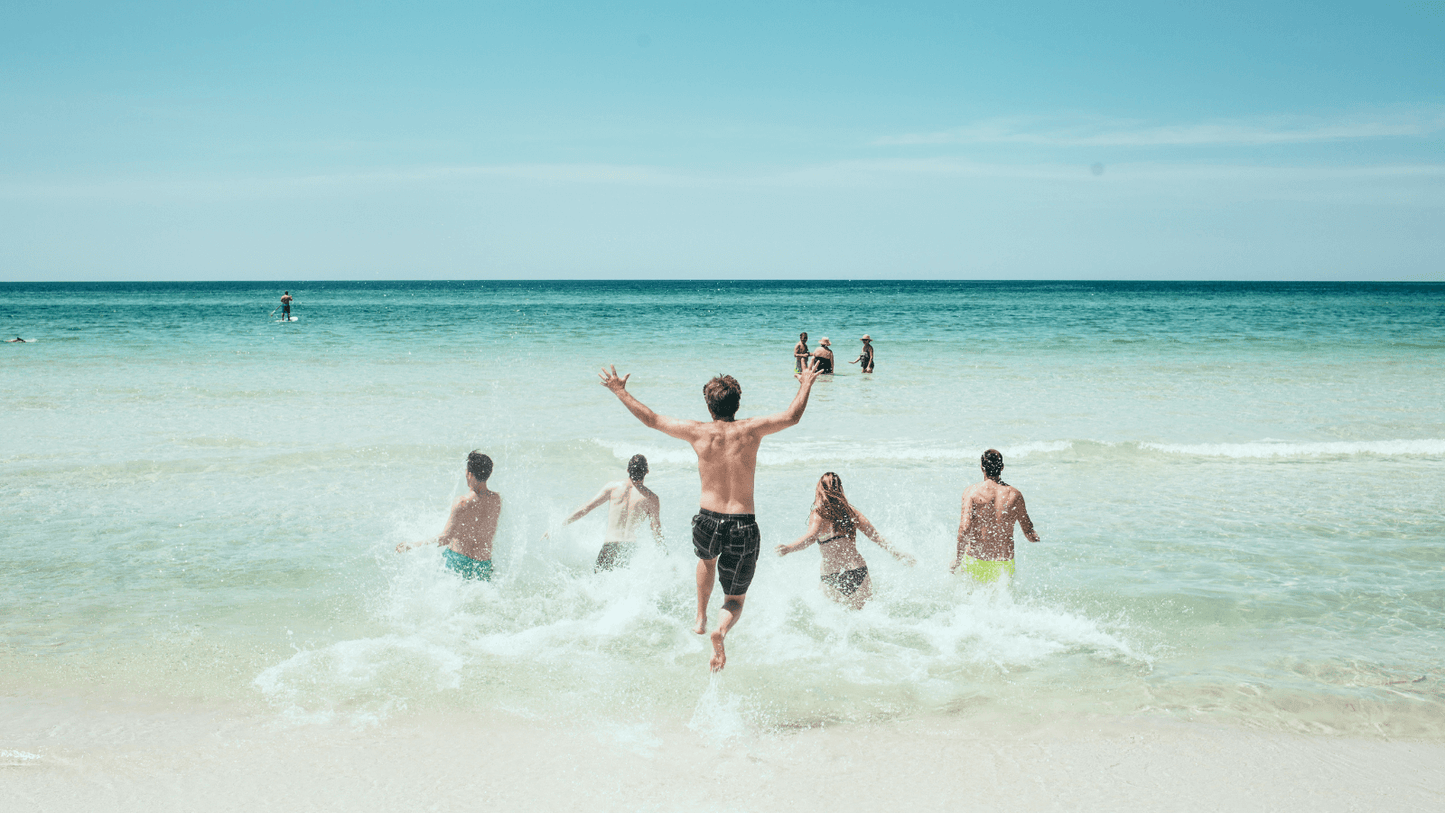 I couldn't be happier now the summer weather has returned. This is my favourite season and I love everything about the sun and how it makes me feel - the warmth in my bones, the smiles on everyone's faces, the sheer joy of being outside…. I never want the summer to end!
It's well documented that our skin can suffer 'sun damage' and the use of sunscreens is vitally important.  But the UVB an UVA rays aren't the only blots on the summer skin landscape.  On warmer days, our sebaceous glands produce more sebum which makes our skin more oily. Our pores are then more easily blocked with oil and dirt which, in turn, will trap bacteria and cause breakouts. Furthermore, too much sun can make our skin dry out and look tired.
Here are some top tips on how you can support your skin on warmer days and help prevent breakouts. 
Clean pillows – change bedding frequently. With these warmer nights we get hot and will perspire. By cleaning your bedding more regularly you will help to reduce breakouts.
Skincare am and pm – in the morning, we need to clear away dead skin cells which will have been renewed overnight In the evening, it is important to cleanse the skin to remove dirt, sweat and make-up. Wearing masks creates a great space for bacteria to multiply as it's warm and moist in there and has nowhere to go.  Remember to cleanse as soon as you get home from school, work or a day out – don't wait until bedtime. Your skin will love you for it.
To leave your skin feeling super cool, why not pop your skincare in the fridge? Cooler products applied to warm skin are not just refreshing, they can also help to reduce redness, inflammation and bring calm to your skin.
It's important to moisturise after cleansing as you need to nourish and hydrate your skin. Use skincare full of antioxidants as these will help to protect your skin from pollution and free radicals that can damage healthy skin cells. Antioxidants in skincare will boost skin cell regeneration and support collagen production leaving your skin with a smoother texture and looking brighter.  Top antioxidants to look out for in skincare are Vitamins E, C and A.
Include antioxidants in your diet to feed your skin from the inside. Some great foods to include are salads, green veg, fish, tomatoes, nuts, seeds, blueberries and raspberries.


 Apply sunscreen that protects you against UVA (skin ageing) and UVB (skin burning) rays and apply an hour before you go out. Cover up or take time out in the shade on very hot days.  If you've had too much sun, try using skincare with Aloe Vera, Lavender, Chamomile, Witch Hazel and Vitamin E. These ingredients will help to reduce inflammation and redness and will soothe and calm the skin.
Hydrate your body as well as your skin. Use a mist for your body as a moisture boost and drink plenty of fluids opting for drinks that don't contain added sugars and colourants.  Instead, try adding mint, lime or lemon to water for a refreshing taste.
Most of all, enjoy the summer and the feel-good factor it brings.  Get outside and soak up the Vitamin D rays to give your body and mind a boost.  Have fun in the sun!