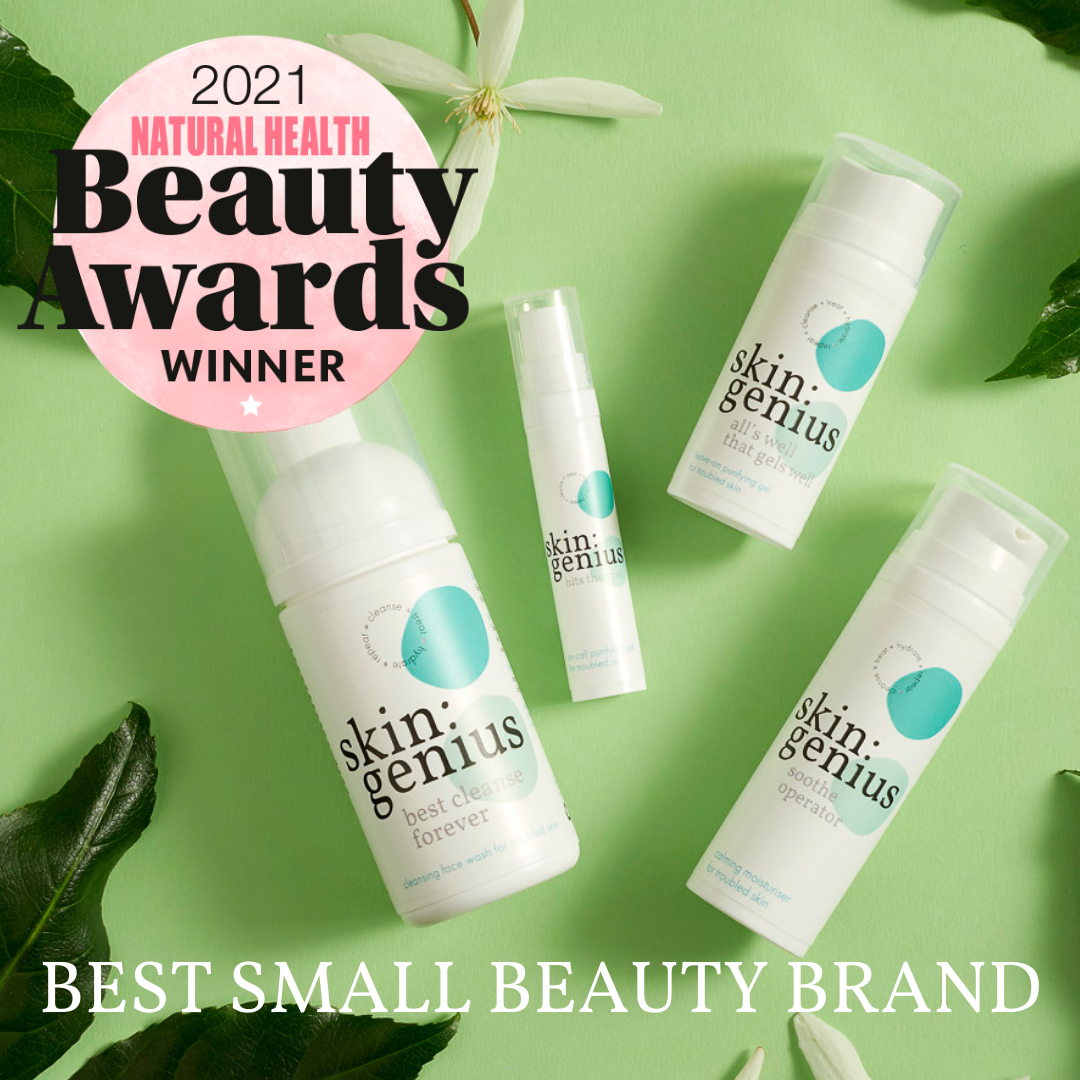 We have WON "Best Small Beauty Brand" at The Natural Health Beauty Awards and we can't stop dancing!
Every year The Natural Health Beauty Awards celebrate the very best in holistic and complementary beauty, which is why we love to enter these awards. The expert panel of judges and the Natural Health team test a wide range of products for a period of time. The results are real and you know the products have made a difference to peoples skin and their confidence. 
Thanks to Amelia Freer Nutrition who tried and tested skin:genius and this is what Amelia has to say:-

"as someone who suffered with terrible acne in my teens and early twenties and tried so many products, I think it's wonderful that these products offer such great results. I feel that everyone who suffers with acne deserves to know about it"

Get your skin:confidence back and start your genius skin:CARE routine today.