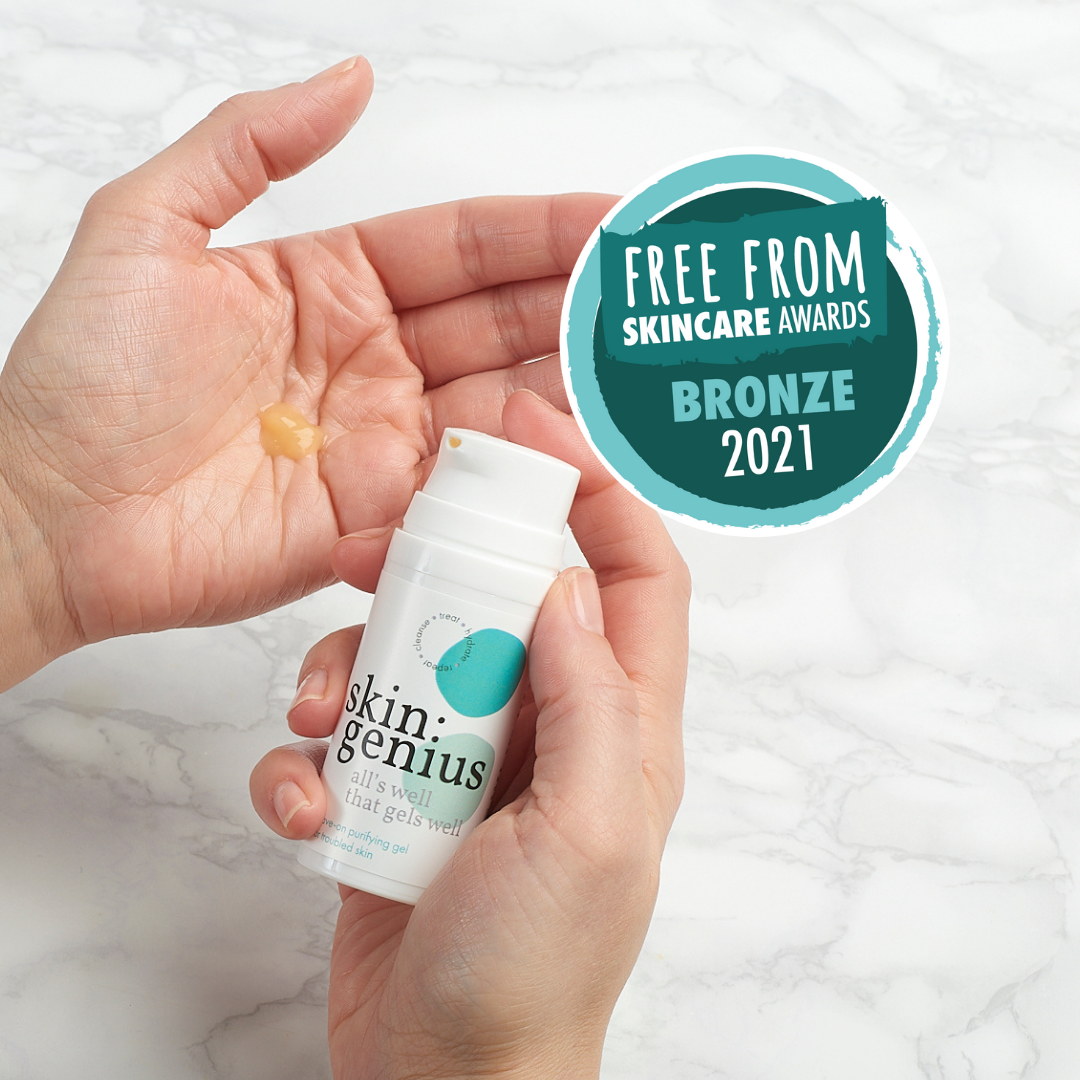 These amazing awards are so important to us, as the products are tried and tested over a month by 'real people'. The results and feedback we receive, give confirmation and reassurance that the products work and we are so proud and grateful.
Here is the review from the mum of her teenage daughter, who was one of the testers of "All's Well That Gels Well". The full review is over in testimonials
"This has been great. My daughter loves it and her skin looks clearer, in fact today I don't think she had any obvious breakouts or spots at the end of our month testing. Any breakouts can be crushed quickly with this gel. A little goes a long way which is good too. It's very easy to use.
This delivers very well in treating and preventing spots and blemishes. My daughter still has some redness so it hasn't totally resolved all issues but her skin is totally clear after a month which is a very good result.
Teens need more of a natural, gentle, effective Skin Genius approach"

Here's a reminder as to why this gel is such a powerhouse:

💥 prevent and reduce breakouts, blemishes, acne and spot-prone skin
⭐ calm redness and inflammation
💚 relive irritations and soreness
💕 sooth bites and stings
🌞 take the heat out of sunburn
✏️ ideal primer for make-up
🤗 your new BFF