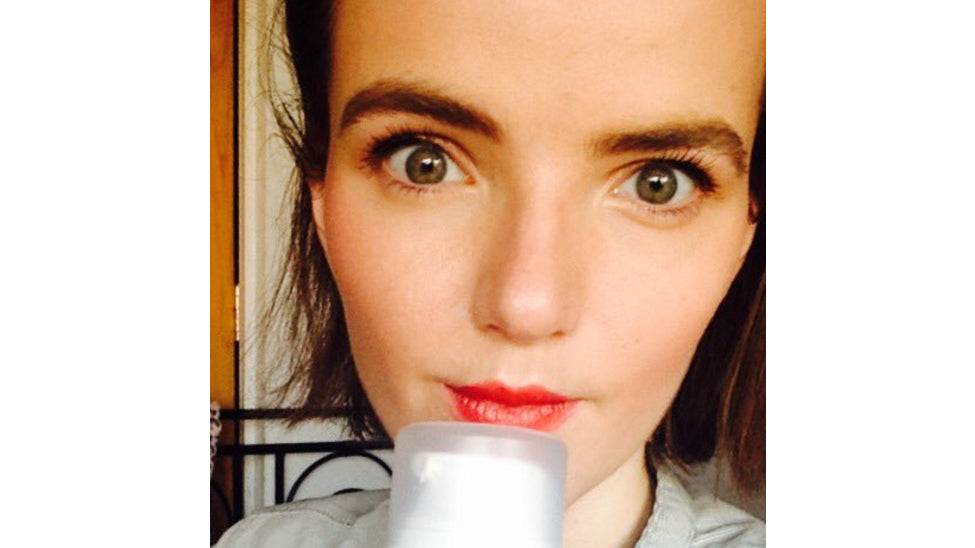 skin:genius has teamed up with Britain's Next Top Model winner Chloe Keenan to launch a 'Fresh Faced Selfie' competition. Chloe is a big fan of skin:genius and trusts it to keep her fresh faced and ready for close-ups. 
She has a few top tips here for the perfect fresh faced selfie – give them a go, have a play and then send us your best fresh faced selfie by Twitter or Facebook. We want both boys and girls to take part so don't be shy lads...
Monthly winner
Each month Chloe will help the skin:genius team choose a winner and they will receive the complete range of skin:genius products worth £56.97. To enter, follow @skin:genius_uk and send us your Fresh Faced Selfie in a tweet including the hashtag #freshfacedme and #nojunk. Alternatively follow and share us on Facebook and forward your selfie to us by PM.  If you're our monthly winner we'll be in touch to find out a little info about you to include alongside your selfie on the skin:genius website. We'll want to know your first name, your age, your occupation and a little comment about what you love about skin:genius 'no junk' products to help you face the day.
Overall winner
Each month's winner will be entered into our final judging on September 5th, 2016 and the winner of this will have a choice of prize. You can choose to have a makeover and photography day for yourself and a friend or you can have a brand new ipad mini.
Chloe's Fresh Faced Selfie Tips
Keep your make-up to minimum – or wear none – for a really natural, fresh faced look
Dust a little powder on your T-zone to banish any shiny patches
Try a little shimmer on your cheek bones and/or brow bone
Have a clutter-free background – a light coloured wall, a closed door or a plain curtain can be a good backdrop indoors. Better still, take your fresh faced selfie in the fresh air with sky/trees behind you
Let natural light fall on your face
Try different angles for your shot – a slight profile looks more natural than a 'full on face'
Smile! skin:genius is a happy, vibrant brand – leave the moody looks for another day.
Terms & Conditions
Entrants must be aged 16 or over and have parents' consent if aged under 18.
To see our full set of Ts&Cs visit here