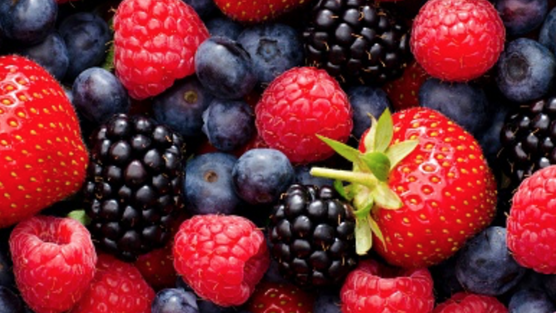 I don't know about you but we just can't help but eat a few blackberries on our walks and they are free which is a bonus!  The trouble is we need to wipe the boys mouths before walking into school in the morning as everyone can see what we've been doing!   They are big, yummy,  juicy and so good for you.  They are packed full of anti-oxidents that will help protect and beautify your skin.  
Dark berries including blackberries, blueberries, strawberries, pomegrantes and cherries are full of vitamins and minerals such as C, K, B vitamins 1–3, manganese, folic acid, magnesium, copper and iron.  These are all needed to keep our bodies healthy and will also help to clear the skin, increase blood-flow and even help protect against skin cancer.
Next time you get a sweet craving grab a handful of berries which will be much better for you in so many ways or add them to your cereal, porridge, make a great smoothie, fruit salad or crumble!
Yum!