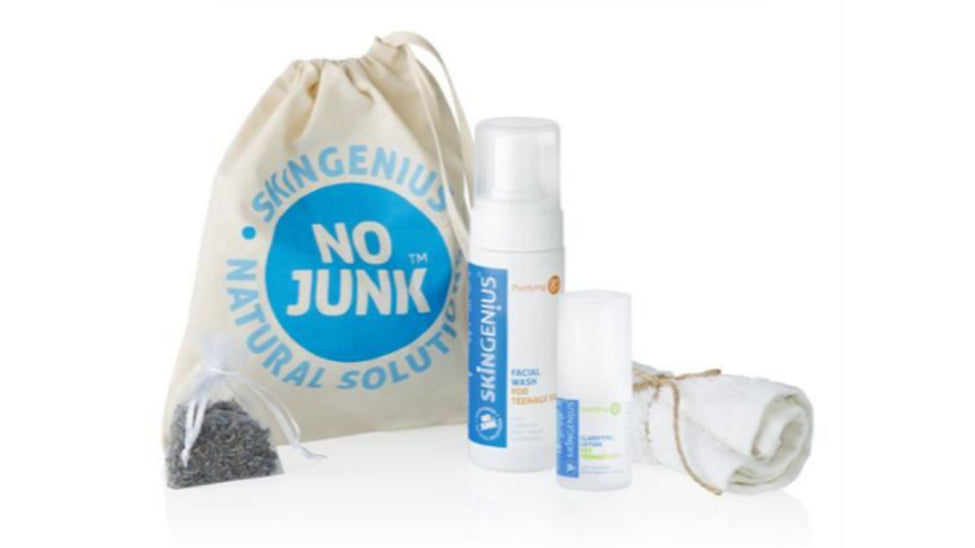 I cannot believe how quickly the summer is going - is it the same for you?
There are so many things to think about as a student whether you are returning for another year or starting secondary school.  Making sure you have the correct stationary - my guys love Smiggle and I must say I love their coloured pens and we now have a Paperchase in town which is a sure winner with me.  You can of course get lost in Staples and you can always rely on WHSmith.  The uniform needs to look good too.  Wondering if you look OK and feeling a little bit anxious about what other people think you look like - don't worry, most people will be having the same thoughts as you.  You may find that you feel a bit 'funny', anxious or have butterflies.  This will pass and you won't be the only one feeling like this...  Before you know it your first week will of flown by and the weekend will be here.
Have you noticed that your skin is more oily, or you are getting pimples under the skin or indeed spots of a varying degree?  This is all normal too.  This happens because our pores or hair follicles have sebacous glands and these produce sebum which is a natural oil that we need to lubricate our skin and scalp.  Our bodies generally produce the right amount of sebum needed but at certain times our bodies produce too much resulting in pores becoming blocked.  To help keep control of your skin its a good idea to start a skincare regime.  Using a facial wash day and night to start with will help.  A moisturiser is a good idea too.  Around 80% of teenagers will suffer with some form of spots or acne so it's important to care for your skin as soon as you can - guys it's just as important for you to have a skincare routine too.  To help you on your way we have put together a 'Back to School' washbag kit for you containing Facial Wash, Clarifying Lotion (a treatment to be used at night for added benefits), cotton facecloth and a lavender bag to help you relax!!
Look out for our newsletter for more information and on our website under Skinschool.  If there is any information you would like to see on the website or if we can answer your questions in confidence, then please do not hesitate to contact us at info@skin-genius.co.uk.