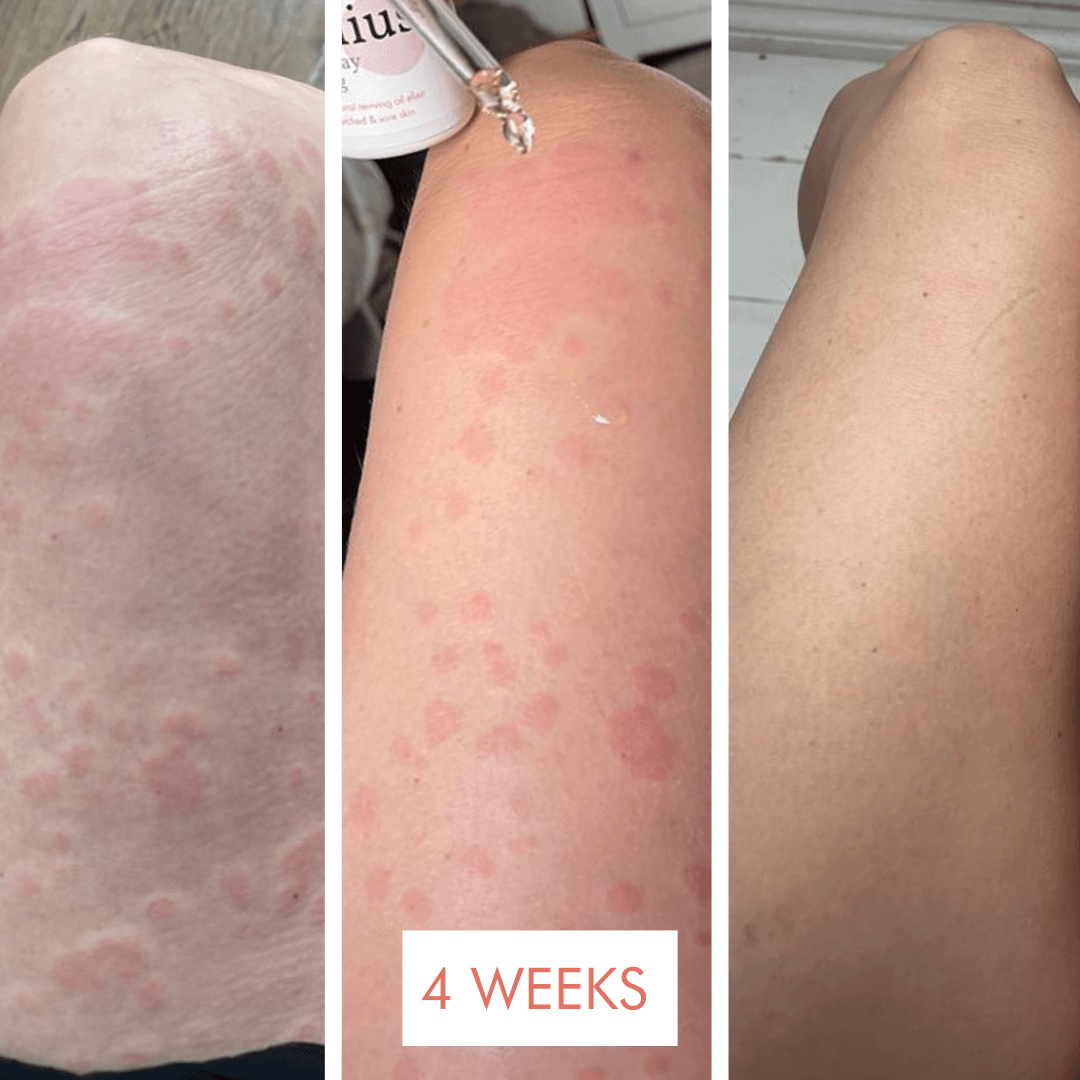 Two days before flying to her best friend's wedding, Gemma was struck down by a condition which affected the whole of her body.  ''I started feeling a rather unusual itching on my legs before the wedding," explained Gemma. "The morning of the wedding I woke up at three in the morning, with huge welts across the whole of my body, like I had been whipped."
My skin was on fire
"I felt like my skin was on fire and I gained a very temporary sense of relief by having ice cubes on the welts, but nothing really touched it." 
Gemma's symptoms abated during the day when she took antihistamines, but the following night her skin flared up again. Gemma's condition was eventually diagnosed as idiopathic spontaneous chronic urticaria, a condition where the body's own immune system becomes agitated and attacks its own healthy tissue.  
"I tried everything the GP prescribed and once I realised the maximum dose of all available drugs wasn't working, I was determined to explore other ways to help me get better. I changed three things in quick succession and the combination had a quick and positive effect. Firstly, I began to follow a low histamine diet; secondly, I consulted a homeopath and started to take the remedies they prescribed and, thirdly, I started to use the new Skin:Genius Oil Day Long SOS oil.  I stopped taking the medication from my GP and halted use of the steroid cream.
There was a noticeable difference within a day of implementing these changes.  The first day of trying Oil Day Long the relief was relatively short; resulting in 10 mins of calming effects until the itching and heat in my skin returned. Reassured that the oil gave me some relief, I kept going, applying it each day. Each day I continued to apply the oil, the relief lasted longer.  Within a week I experienced a 95% reduction in all symptoms.  I'm stunned by this rapid turn around and absolutely confident that it isn't a coincidence. My new regime is working, at least I'm able to keep my symptoms under control and can start living my life again.
There is the fear that comes with living with a chronic skin condition and I understand the barrier that many people face and their reluctance to try something new on sensitive and damaged skin. All I can say is the Skin:Genius oil was really quick to work and effective.  It is natural, gentle and nourishes my skin, whilst taking away the hot, itchy feeling. The prescribed creams had dried and thinned my skin and I was very worried. The Skin:Genius SOS oil has helped my skin regain its previous health and it smells lovely, too! I now have the oil to nourish my skin and understand what to exclude from my diet to manage my condition from my gut.  For that I am so happy.