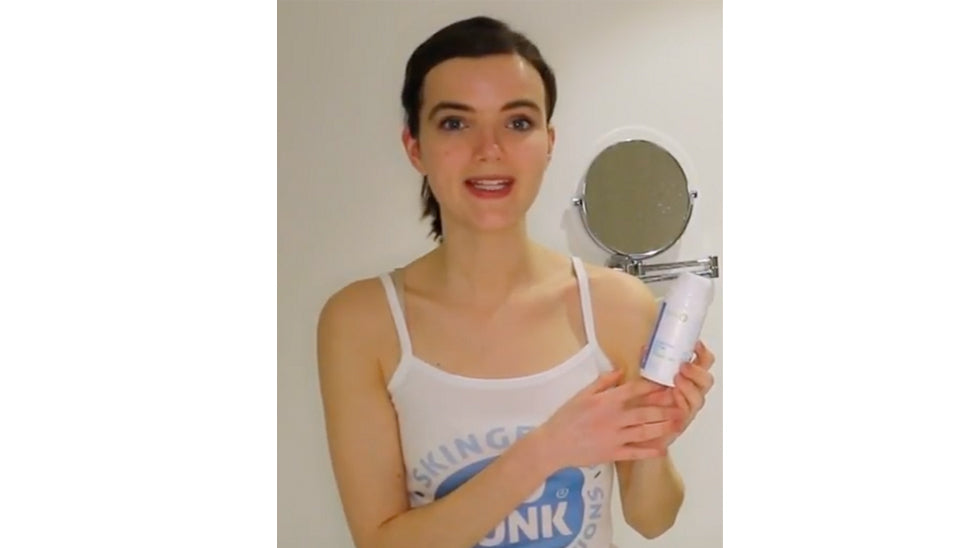 Have we mentioned that we are proud to be Editors Pick Winner for Green Parenting Magazine!!
The Clarifying Lotion is so easy to use and you will feel and see such a difference to your spots, acne and oily skin in a short space of time. 
Chloe, winner of BNTM 2016 shows you here https://youtu.be/OH38c-dT88M how easy it is to use the Clarifying Lotion which has some amazing benefits;
- Your skin will look clearer in a short amount of time.
- You will feel a difference quickly.
- A perfect primer for make-up.  Your make-up will last and the Clarifying Lotion prevents the shine from coming through.
- Calming and soothing for after a shave lads - redness and puffiness is reduced quickly.
- Under a sunscreen it will prevent your pores from getting blocked.
- Massage one pump onto the area and LEAVE to disappear!  That is it. Easy.
- No waste, no mess, no fuss 
- Your skin confidence comes back!
- Cost effective - one bottle can last you up to 8 weeks!
- The best bit - IT WORKS!!   It truly is fantastic reading client testimonials where skin:genius really has made a difference.
- 50% off the Clarifying Lotion - so no excuse not to try it!
We look forward to being part of your skin journey.
xx