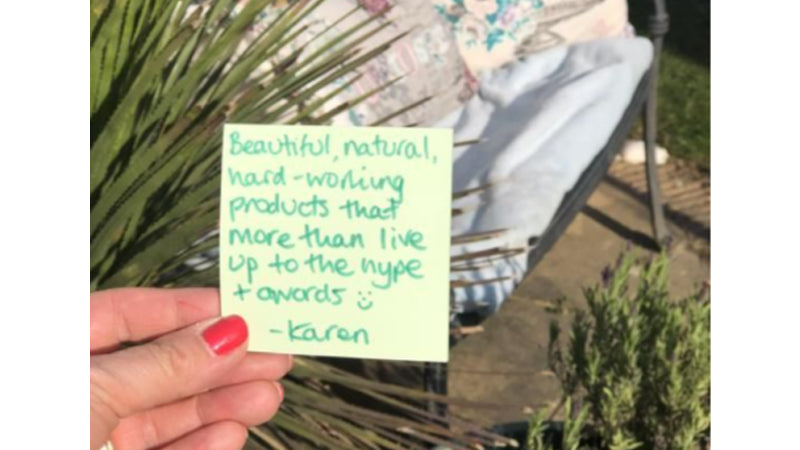 It can be a challenge finding a product for teenagers to use especially boys and I know as I have two :-)  When developing Skin:Genius it was a 'must' that the products would be quick and easy to use, no-fuss and work. 
Karen talks about her son and daughter using the products.
"I first bought Skin:Genius for my son over a year ago when he had turned 17. He has had troublesome skin throughout his teenage years, but the flare ups seemed to be getting more frequent and his face was starting to suffer from scarring too. As a mum, it was hard to look at how sore his face looked and I could see how it was affecting his confidence.
We tried lots of high street products, some with limited success, but in the back of my mind I knew that the list of harsh chemicals might also be part of the problem.  A friend recommended Skin:Genius who rated the products really highly and I'll be honest at first I thought the pricing was a little more than I would like to pay for products for a teenager, but I was reassured knowing that the dispensers measured the exact amount required so there was likely to be less wastage.
We went all in, using the cleanser, purifying gel and moisturiser and I got my son to commit to using it every day and night for a month (even after rugby). Within a week or so, I started to see a difference in how red and sore his face looked and by the end of the month I could see a marked difference. His skin was clearer (ok he still had the odd breakout) and sometimes the routine became just the cleanser and moisturiser but it was the best his skin had been in a couple of years.  A year and 3 bottles of cleanser later (a little goes a long way) my son continues to use Skin:Genius daily and I've just started my daughter (a pre-teen) on the regime as well.
I can't thank the team at Skin:Genius enough. Beautiful, natural, hard-working products that more than live up to the hype and all the awards."