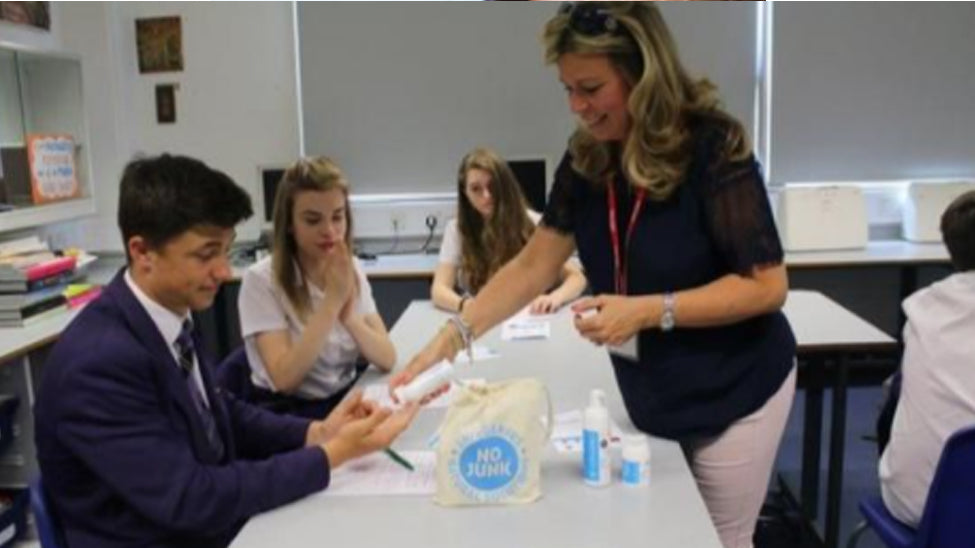 What a fantastic couple of days skin:genius has had at Oriel High School in Crawley meeting with Year 10 and 12 Business students in several focus groups.
It was a great opportunity for skin:genius to understand and hear what the students think about skin:genius and for the students to get an understanding on setting up a business.
We took our products into the class and the students enjoyed testing and discussing the products as well as completing a questionnaire. As the  GCSE and A Level students should have an understanding of what is involved in setting up and running a business, this this was a great opportunity for them to discuss all levels of this.  They asked questions linked to their Year 10 and Year 12 studies on topics including- what it is like to set up a business, which sources of finance were used, did you have a business plan, marketing and more and we talked about the advantages and disadvantages in some situations.  This was an excellent opportunity to link their learning to a real situation and bring their studies to life and I am so pleased that skin:genius were able to be part of this.
Good luck with your exams!