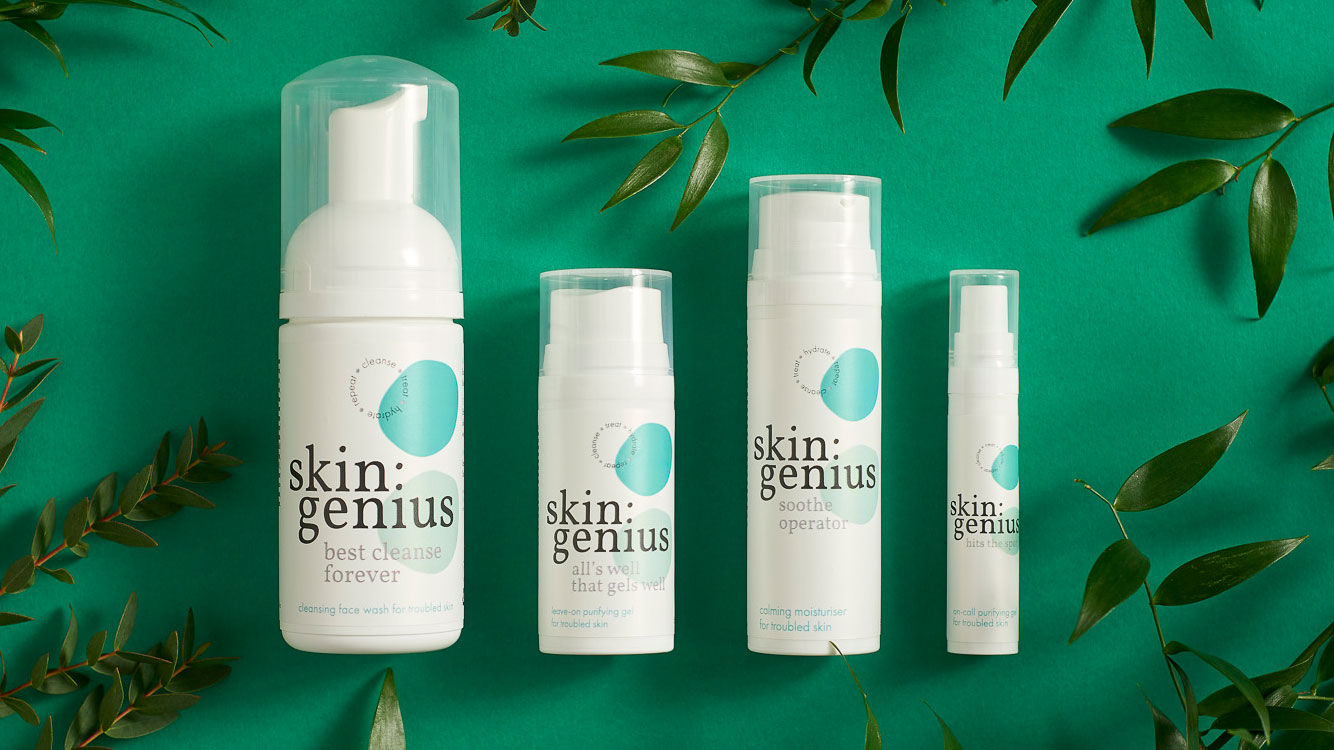 Foaming Facial Wash
It is important when trying to prevent acne to keep your skin really clean and so you should use our gentle facial wash morning and evening.
Wet your skin and apply a pump of the foam to your face and massage in using gentle circular movements all around your skin making sure to avoid your eyes. Rinse your skin thoroughly with warm water. As an option, at night time it can be good to wash the foam off with a clean cotton face flannel which has been soaked in warm water, this has the added advantage of being slightly rough and will help to gently exfoliate the surface of the skin, preventing the build up of dead skin cells.
Clarifying Lotion
This is a gel type lotion that will soak into your skin.  Apply one pump on to your hands and apply directly to your face.  Do not overwork or rinse off, it will absorb into the skin in less than 1 minute.
This treatment lotion should stay on the skin over night protecting your skin from bacteria as you sleep.  Remember to apply this treatment to your chest, back or arms if you suffer from breakouts there.
Moisturising Lotion
This light lotion helps to balance oil production and should be applied to your skin in the morning, after washing and before applying make up. It works hard all day to keep your skin balanced and bacteria free. Massage gently over the face and down the neck towards the lymph glands for drainage.
This lotion can also be used at night as well as in the morning.