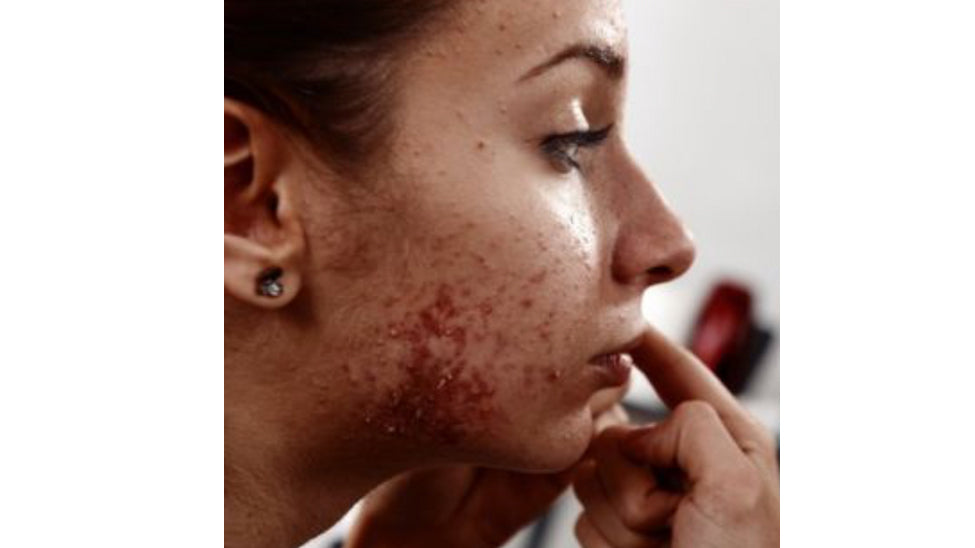 Acne can be devastating – not only is it painful and unsightly, if can also affect people's confidence and self-esteem.  Unsurprising then that people will try pretty much anything to rid them of their acne: even, as a last resort, turning to their doctor many of who are prescribing Roaccutane.
Roaccutane can cause some very harsh side effects - here are just a few;
Life-threatening birth defects can be caused.  Women of child-bearing potential must agree to the use of 2 forms of contraception i.e. condoms and the contraceptive pill, so a change of hormones occur
Depression, anxiety, aggression and mood changes and very rarely psychotic symptoms (e.g. delusions or hallucinations), thoughts of suicide or suicide attempts
Dryness of the lips, eyes, mouth and nose, cracking or peeling skin, itching, rashes, blistering
Loss of appetite
Headaches
Joint pain/Back pain
Trouble concentrating, sleep problems, crying spells, aggression or agitation
Decreased night vision
This BBC article explains some devastating outcomes http://bbc.in/2phIMUp.
But there is an alternative to taking medication.  At skin:genius we are aware at the sadness, frustration, loneliness and upset that acne can bring which is why we developed a natural and organic product that works with the body, not against it.  skin:genius is packed with botanical ingredients that are known to fight the bacteria in the skin that cause acne and spots. The products also help to soothe, regenerate and heal the skin helping to calm redness and prevent scarring.
skin:genius doesn't masque or hide any of the symptoms of acne: it works with the skin and body to make you look and feel better.  The benefits you can expect from skin:genius are;
Smoother, calmer skin
Less inflammation
Reduction in spots and pustules
Relief
Happiness
Increased confidence
We have testimonials from customers aged 12-50 who have come off prescribed medication in favour of skin:genius (please see our blog).  Our ultimate aim is to provide an alternative to harsh chemicals - a natural and organic product that is kind and effective.  We have achieved this and our commitment is to help teenagers and adults who suffer with acne, spots and pimples now and moving forward.
talkhealth has a great 'go-to' site where you can get support and a forum where you can find talk to others who have acne here http://bit.ly/2q1sqyj 
If you have any questions about skin:genius then please email us at info@skin-genius.co.uk