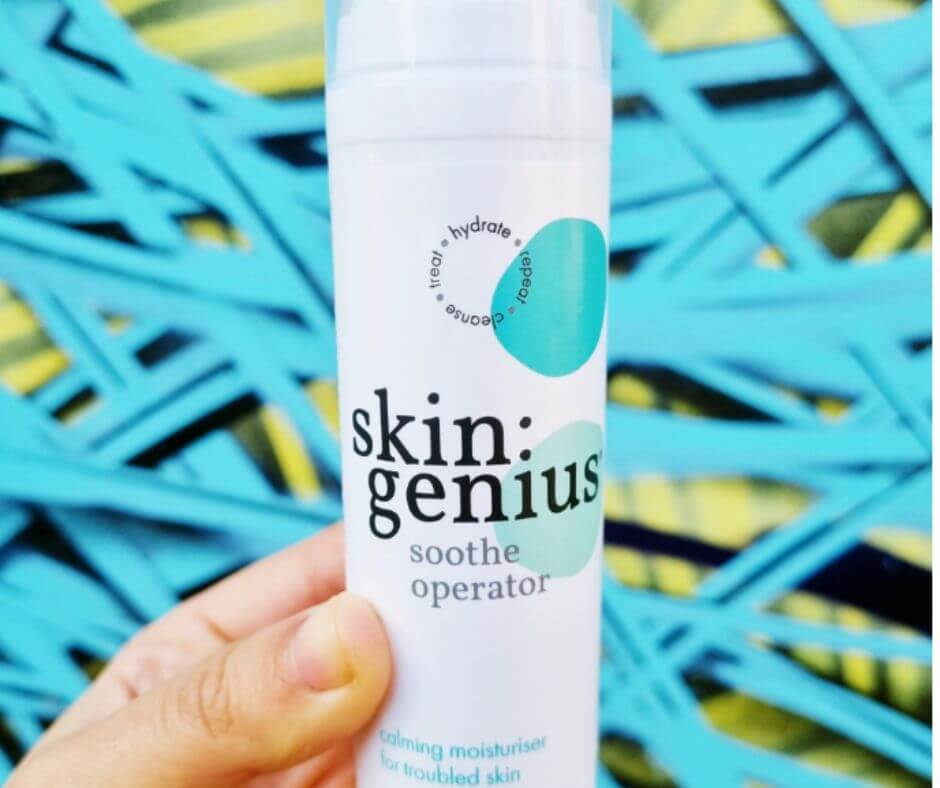 Enjoy reading the following raving review from Ana at Faded Spring who is a Double Award Winning Fashion and Lifestyle Blogger, Freelance Journalist and Street Art Enthusiast with a passion for promoting social issues and campaigning for social equality.  Enjoy...
Like a constellation of stars, the spots creeped into the reality of consciousness. Sure, the spots could be hormonal, and stress-related, but more often than not, it was because of her period-condition. She had abnormally heavy, and long periods, which could sometimes last several months. Her doctors had never seen anything like it, but it was something she experienced her whole life. Her skin wasn't bad by any means, but her period definitely impacted it nevertheless. The scores of acne scars confirmed that. It seemed her skin was misbehaving, and the festive season was no exception. The combination of stress, hormonal imbalances, and health conditions meant that her skin was suffering. She needed a genius to sort out her Christmas skin woes. Who would be up to the job?
SkinGenius as the name suggested, was wildly brilliant.
Two collections, one for acne prone skin, the other for Eczema/ Psoriasis, that was award-winning. Taking Gold in the Green Parent Natural Beauty Awards 2021, and a Winner in The Natural Health Beauty Awards 2021, it was easy to see why. Easy to use, with powerful yet gentle ingredients, Skin Genius felt incredibly nourishing.
She would use the Spot and Acne Prone collection. An effective three-step routine, the organic vegan skincare collection reduced and prevented breakouts. With natural botanicals proven to control bacteria, and soothe and smooth inflamed skin, she felt the effects straight away. She had mild roseca as well, and the immediate relief was kind and gentle. Full of anti-oxidants to heal and help the skin, this Christmas would be blissfully sweet. Her skin felt smooth, and bright. Not dull, and listless, or angry and red. Instead, it was glowing like it never glowed before.
With a foaming face wash, purifying gel, and soothing moisturiser, it was an accessible mini vegan beauty routine. As Mariah Carey crooned in the background singing 'All I Want For Christmas is You', she smiled inwardly. All she wanted for Christmas was a beauty routine that was minimalist, no-stress, and natural. She had gone and found it alright.  She dotted the Foaming Face Cleanser onto her face gently, rubbing it into her skin. Rinsing it off with warm water, she let her skin work its genius. Out of the three it seemed a no-brainer that the Soothing Moisturiser was her Hail Mary. She zenned out, coaxing the silky goodness out of the bottle with ease. Her eyes rolled back in satisfaction, her skin soothed wondorously.
Today was going to be a good day, she could feel it. At night, there was one more skincare hero she would use. The Leave-On Purifying Gel, for troubled skin. Expertly applying a thin layer, she lay down, and let her beauty sleep take care of the rest. In the morning her pores thanked her, with a conspiratorial wink!