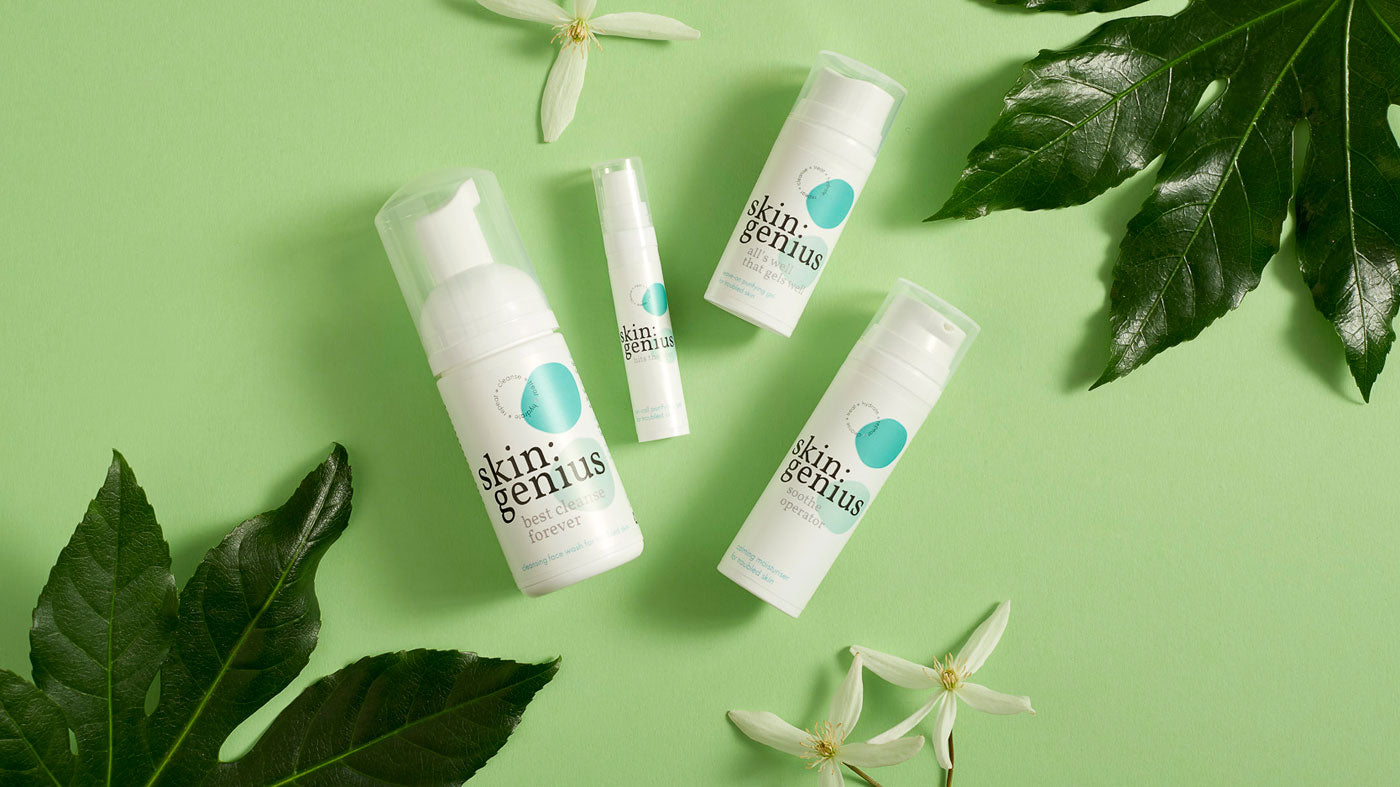 The flip-flops are well and truly at the back of the wardrobe now!
Such a colourful time of year and we just love leaf kicking to get rid of the cobwebs from being indoors.
What we would like to know is - have you fallen for the right skincare this Autumn?  You may think that by having greasy skin you need less and a moisturiser could make things worse - wrong!  Whatever skin type you have, you must care for it.
skin:genius is the perfect skincare solution for your skin if you have acne, spots or your get breakouts as it manages the excess sebum production.  All products have been carefully created to work with the skin bringing balance in a fast and effective way.  Bursting with natural and organic ingredients that help to banish the bacteria that causes acne and spots, you will soon fall in love with its soothing, healing, calming and nourishing properties.  
Did you know the following about one of our SkinMagic ingredients?  
Macadamia Nut Oil is so light and contains lots of magic!  It does not block the pores and is so clever it sends signals to the body to slow down on sebum production which is a main cause of blocked pores.  Macadamias other magic trick is that it's gentle and anti-inflammatory action soothes and cools the skin like nothing else.
Genius!